THERE'S ROOM FOR
EVERYONE AT BEULAH
FULFILLMENT HOUR 9:30AM ET    //   SERVICE: 10:30AM ET
Welcome to Beulah Baptist Church Atlanta!
Thank you for visiting Beulah Baptist Church! It is our hope that you will visit this website often for information about future activities, christian education, spiritual encouragement, and to engage with us online when you are unable to attend services, or if you have a spiritual need outside of regular service times. When you visit Beulah ATL  in person, we hope you will feel the warmth of God's love and acceptance through us. If you are seeking to know the Lord, we are glad to help you on the journey. Beulah offers Christ-centered, biblically-based preaching and teaching that aligns Christian doctrines within a family-friendly atmosphere where participation is encouraged. If you are looking for a church family, we appreciate you considering us, and ask that you allow the Holy Spirit to lead you.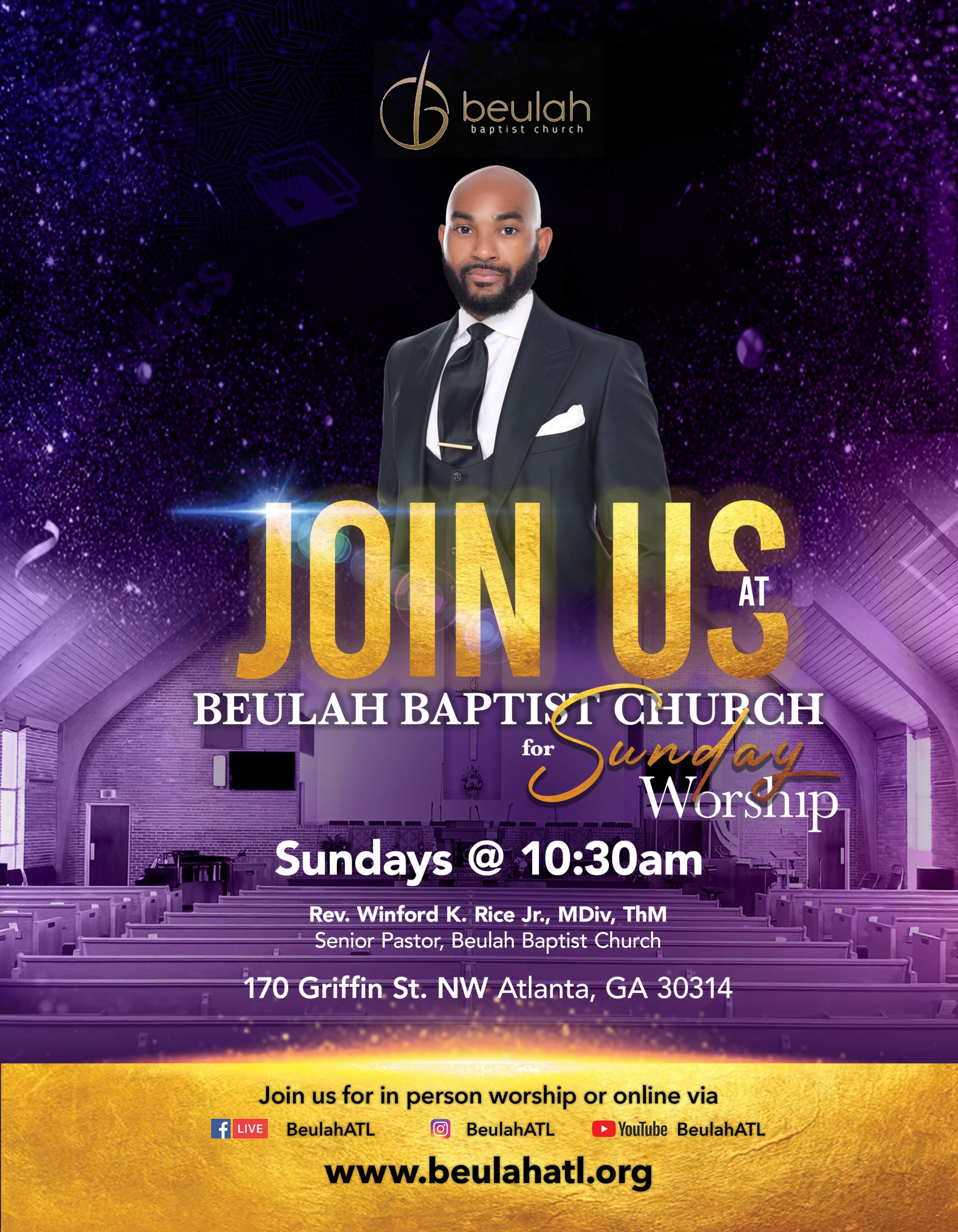 FIRST TIME VISITORS
I'M
NEW


HERE IMPORTANT DOWNLOADS
BEULAH


CARE UP NEXT @BEULAH ATL
UPCOMING


EVENTS
Mission: "Loving People. Growing Disciples. Sending Witnesses."
Motto: "Inspiring People with the Good News from the
Neighborhoods to the Nations."
DOWNLOAD OUR
NEW APP "BEULAH ATL"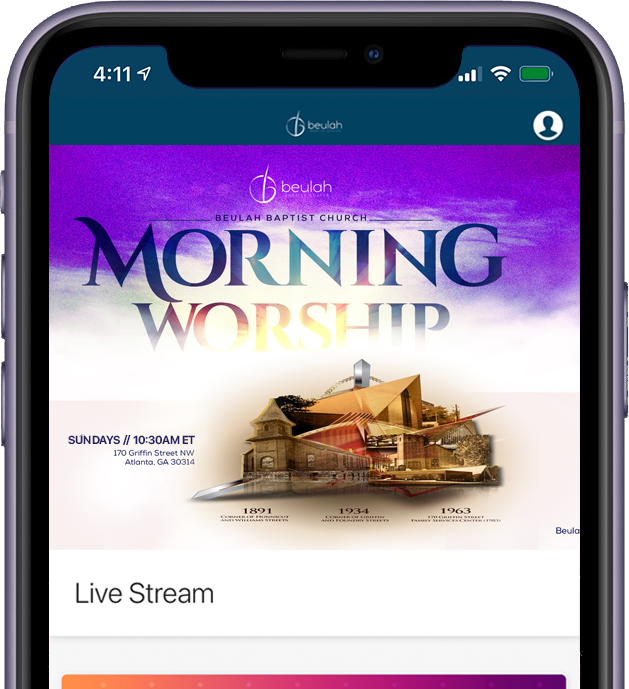 SUBSCRIBE TO OUR EMAIL LIST
By clicking submit, I consent to receiving Beulah Baptist Church Newsletters and other emails. Beulah Baptist Church Newsletters are subject to our Privacy Policy and Terms of Use.
Users can unsubscribe at anytime. Newsletters are sent by Beulah Baptist Church, 170 Griffin Street NW, Atlanta, GA 30314. www.beulahatl.org.